For the past sixty years, Al-Hilal Industries (Pvt.) Ltd. has been a pioneer in the culinary sector through its manufacture and sale of Sultan Banaspati Ghee, cooking oils and an array of spices. From its inception in 1960 until today, Al-Hilal Industries has firmly believed that the key to its success lies in creating high-quality and dependable products, in which consumers can place their trust.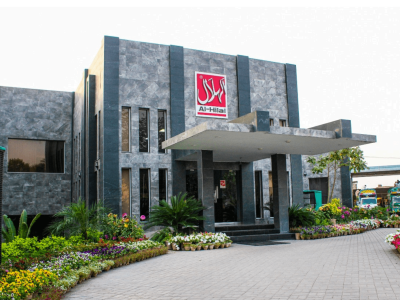 It is heartening to witness the recognition that Al-Hilal Industries has received for maintaining incredibly high standards in the quality of its products across the spectrum. Over the past half-century, we have evolved as a company and have made adjustments to tailor our products to the changing needs of the Pakistani populace. However, during this journey we have remained true to three core values:
Prioritizing innovation and research to produce exceptional products
Placing a premium on health and well-being
Fostering the growth of lasting relationships with our customers
The feedback, support and loyalty of our customers has enabled us to continue meeting the high bar that we have set for ourselves over the decades. We are committed to providing our consumers with worthwhile products that make their lives better. 
Majid Fakhri
Chief Executive.